"Social Projects"
Şölen considers giving what it gains from these lands back to these lands as one of its top priorities. Şölen, which was born in Gaziantep and has consumers at almost every point of the world today, fulfills its duties as a social citizen in addition to its works and takes on responsibility in this respect.

Şölen carries out projects in the areas concerning the society such as education and health. The schools built in Sivas and Gaziantep by Şölen are two of the projects implemented in the education field that is one of the fields Şölen considers most important. Şölen also feels the pride of presenting a useful building with the community health center it has supported the construction of which in Istanbul.
As an institution that both looks to the future and preserves its values, Şölen cooperated with the Multi-Purpose Community Centers (ÇATOM) operating in the Southeastern Anatolia through the project it developed in the year 2015. With this project, it has targeted both supporting the women's employment and reawakening the traditional handicraft holiday products. The women in the Mardin Branch of ÇATOM, which works on sustainable projects intended for strengthening women to ensure more women's involvement in social life and to support women's employment and entrepreneurship, have prepared embroidered products with great hand and eye labor. The project, which had started with handkerchiefs, a holiday tradition sinking into oblivion, was enlarged to include products such as candy pouches, tray cloths, etc. in the year 2016. It is targeted to add more women to the project in the years ahead.

Şölen is also the main sponsor of the Mosaic Road Project carried out by Turkey Common Generations Integration (T-ONE) Association to protect Turkey's cultural heritage. Supported by the Ministry of Culture and Tourism and the metropolitan municipalities of Gaziantep, Hatay, Kahramanmaraş and Şanlıurfa, the project aims to introduce Anatolian mosaics to the world. Şölen, which is also a mosaic thanks to its employees, aims to introduce the unique flavors and culture of Gaziantep, the lands where it was born and makes production, to the whole world through this project.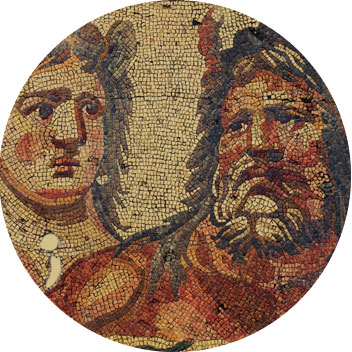 2016
MOSAIC ROAD